Food and drinks models to advertise cafes and restaurants
Japanese fabric "Nippon Dom" creates unique handmade food and drinks models from photos. Online orders and free delivery worldwide make Japanese top-quality models of food and drinks available for restaurateurs all over the world. Besides food models manufacturing, we provide full expert support on arrangement of your display window: a perfect instrument of efficient sales and professional services provision.
Six target functions of food models
Food models (food replicas) are full-scale copies of food and drinks. They are located in the catering facilities display windows and by cash registers, for visual demonstration of goods. Food models are a perfect marketing instrument, which successfully meets 6 essential marketing goals.
1.

Distinguishing


from competitors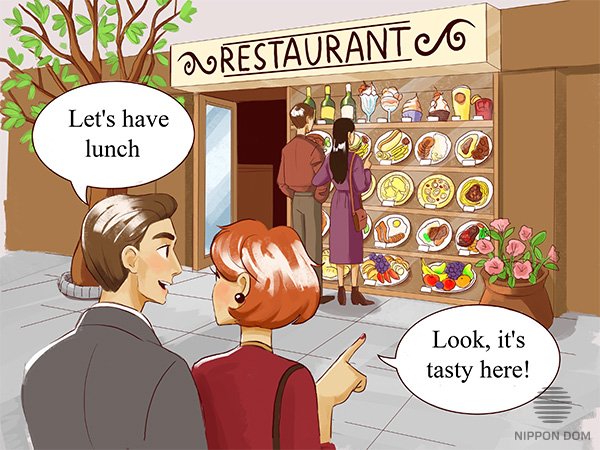 Attract people's attention
Represent assortment and prices
Decorate a display window
2.

Increasing


attendance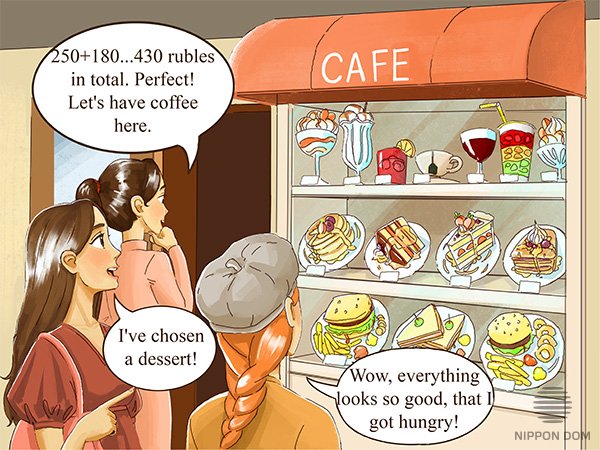 Stimulate appetite
Ability to calculate expenses in advance, increases clients' loyalty
3.

Increasing


average bill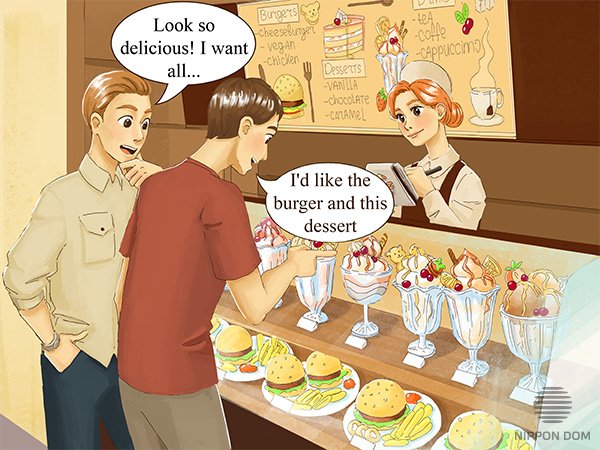 Food models stimulate appetite, and customers order more
Note! The more food models are in a display window, the bigger the average bill.
4.

Reducing time


of service provision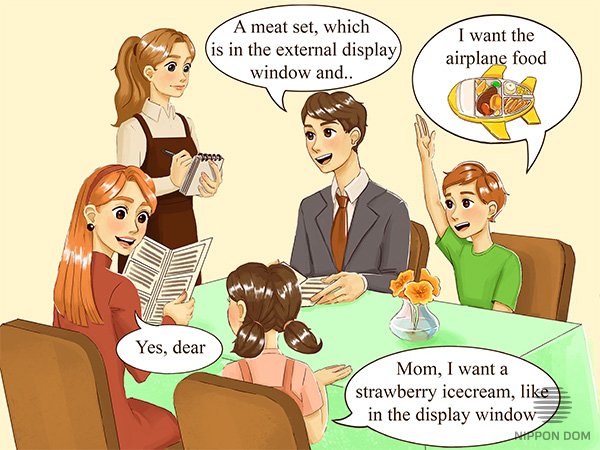 Visitors choose their order by the display window. This reduces time of service provision and increases attendance of a spot.
5.

It is a free


advertising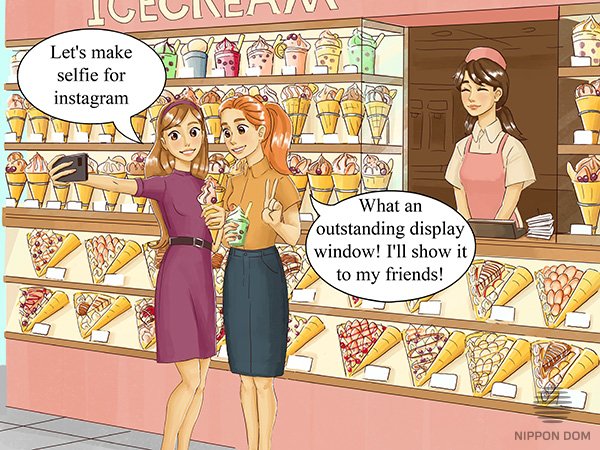 People take photos by a display window and post the photos in social networks.
They recommend the restaurant to their friends.
6.

Increasing number of the


same restaurant sales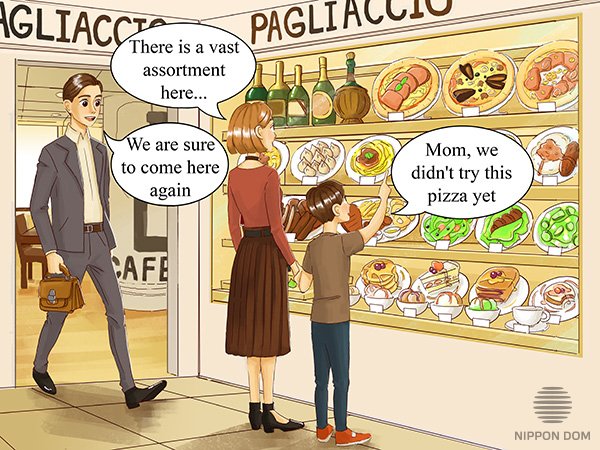 Visitors keep coming back to try other dishes, drinks and desserts, which they've seen in a display window.
Food models is a booster for crucial indicators growth
The models goal is to generate growth of crucial indicators. If food models are of high quality (i.e. they look realistic, tempting, and they stimulate appetite), and if they are located and arranged correctly, the income of a restaurant increases to 300% and more, right from the first week.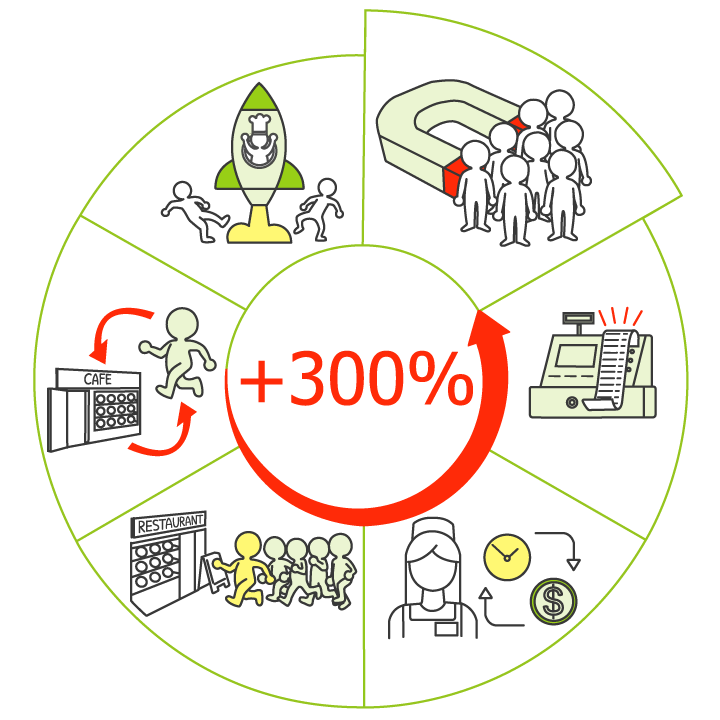 Attendance increases to

+60%

Average bill increases to

+40%

Time of service provision reduces to

40%

Marketing cost reduces to

90%

Same restaurant sales increase to

+40%

Distinguishing from competitors
Food models are perfect for various types of catering facilities
Type of catering facility
Catering facilities of medium price bracket:
Family restaurants, national cuisine restaurants;
Cafes, coffee shops, kids' cafes, bars, canteens;
Fast food outlets: pizza houses, burger houses, pancake cafes, ice cream parlours, etc.;
Supermarkets, meat-and fish shops.
Food models won't be applicable for premium-class restaurants.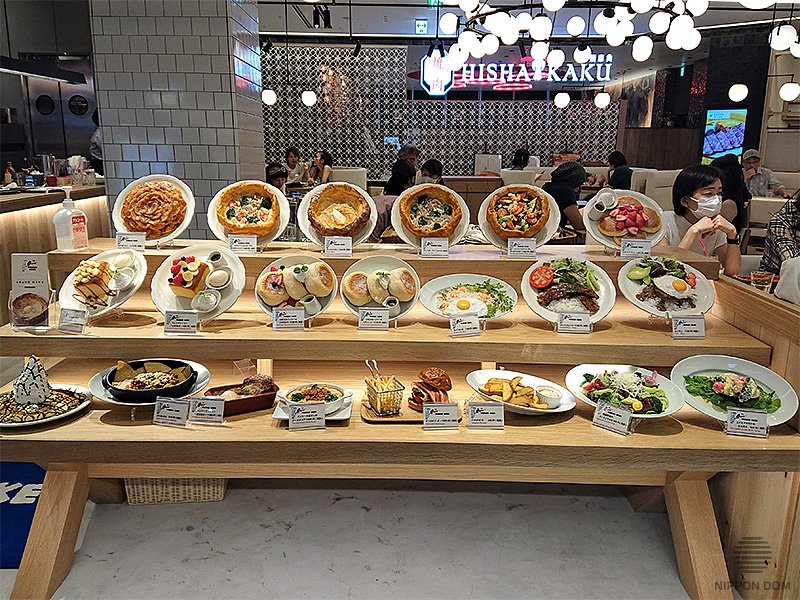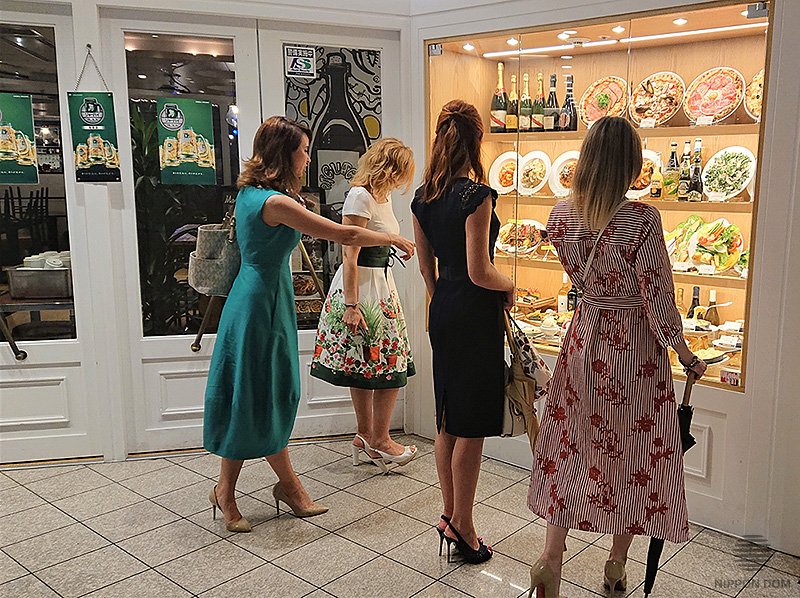 Locations
Places with heavy crowd flow:
Downtowns, parks, markets, etc.;
Trade centers, malls and business centers;
Hotels, airports, railway stations, etc.;
Places of entertainment: circuses, theaters, theme parks;
Gas stations, rest areas, the places of interest, most popular with tourists.
Food models won't be applicable for places with low crowd flow.
Buy the best food models for your display windows
Realistic and delicious appearance of food models influence on efficiency of generating the maximum income of the restaurant. Each model is manufactured manually. Engineers developed a high plasticity material to create realistic and sustainable food models.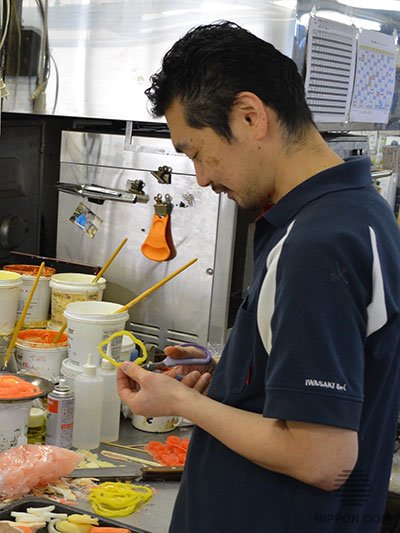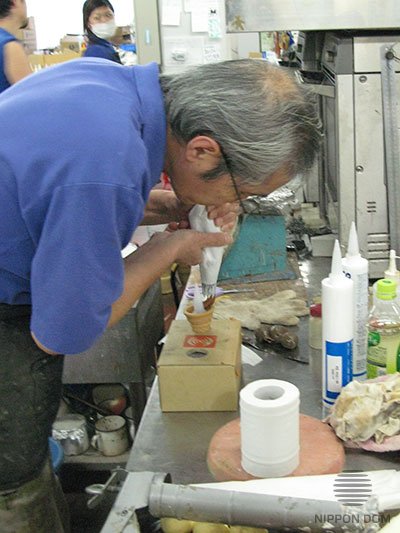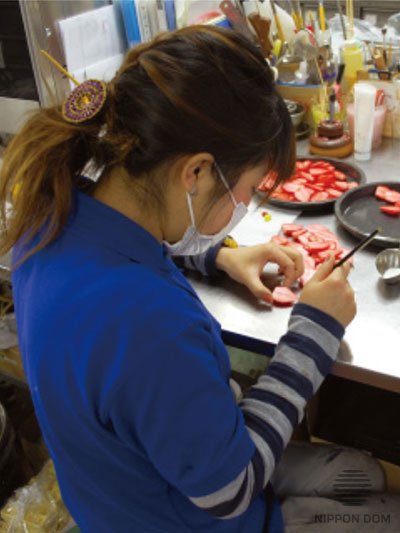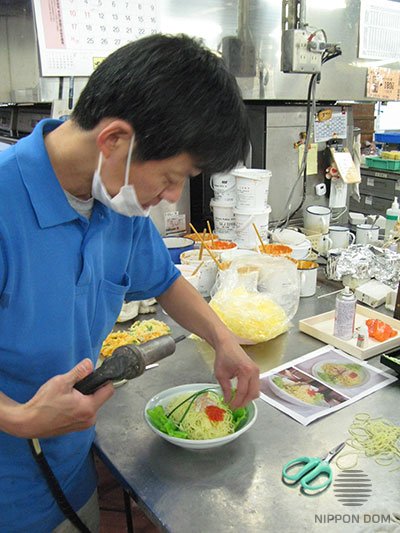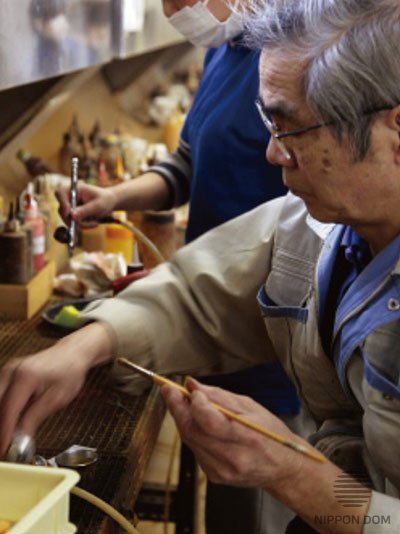 A recipe of food models by "Nippon Dom" factory
Japanese food model is like a delicious meal, where all ingredients are balanced to make a perfect taste together. In order to efficiently meet marketing goals, food models consist of 5 best ingredients:
1. Details
Precise imitation of ingredients' appearance makes models similar to real food up to 98%. Watching a delicious meal, almost all people feel appetite and want to try the meal.
2. Improvement
From the standpoint of design and arrangement, Japanese food models are upgraded version of original meal. Unlike real meal, which appearance sometimes depends on the cook's mood, food model in a display window always looks amazing. An ideal food model influences on sales rate better, than a precise copy of the real meal.
3. Color
Japanese food models are made in bright, vivid colors. This way the models attract attention faster, and look delicious at maximum.
4. Sustainability
High sustainability of food models makes it easier to handle them. You can wash the models with water in case of contamination. Their shape and color remain even if they are used in external display windows, anywhere in the world.
5. Durability
Japanese food models useful life is 15 – 30 years.
How to purchase? How much are they? What are manufacturing and delivery terms?
See FAQ section
Choose any service package: both are the best!
Due to their ability to increase sales instantly, Japanese food models ensure cost recovery within several weeks. Do you want to make sure? Choose "Trial" service package. If you are familiar with quality of Japanese food models, and you know their ability to bring new customers, choose "Maximum result" service package to get maximum sales rate and income as soon as possible.
"Trial" service package
Food models: 5ea.
Free delivery.
Quality assurance: 3 years.
Consultations on display window design.
Food models location sketch (or detailed description).
Plates holders and price tags for each food model.
"Maximum result" service package
Food models: over 6ea.
10% discount on the whole order.
Free delivery.
Food models quality assurance: 3 years.
Consultations on display window design and general marketing strategy of the business unit.
Food models location sketch (or detailed description).
Plates holders and price tags for each food model.
Spring and autumn decorations for display window with food models.
Our customers say, that display window
with food models brings profit!