Food and drinks models to advertise cafes and restaurants
Japanese fabric "Nippon Dom" creates unique handmade food and drinks models from photos. Online orders and free delivery worldwide make Japanese top-quality models of food and drinks available for restaurateurs all over the world. Besides food models manufacturing, we provide full expert support on arrangement of your display window: a perfect instrument of efficient sales and professional services provision.
Where food models are used
Food models show the highest efficiency in the catering facilities where customers consist of mostly passersby. The major distinctive feature of food models, comparing to the other means of advertising, is that they result in immediate reaction by the customer, i.e. the customers make instant decision to buy food (visit restaurant/café, etc.).
Types of public catering
Facilities of medium price bracket:
Quick-serve restaurants
National cuisine restaurants
Cafes, coffee houses, kids' cafes, bars, canteens
Fast food facilities: pizza houses, burger houses, pancake houses, ice-cream outlets, etc.
Supermarkets, meat shops, fish shops
Household appliances shops, dishes shops.
Food models are not suitable for: premium restaurants.
Locations
Places with heavy crowd flow:
Main streets, parks, markets, etc.
Food courts, restaurants' patios
Trade centers, malls and business centers
Hotels
Stations, airports, railway stations
Entertainment facilities: circus, theatres, fun fairs
Gas stations, Road cafes.
Food models are not suitable for: Places with poor crowd flow.
Meeting 6 marketing goals
According to recent experiments by neurobiologists, people almost always feel hungry when they see attractive food, doesn't matter if they are hungry indeed or not. By decorating your café's/restaurant's display window with food and drinks models, you get a multifunctional instrument, which solves 6 essential marketing tasks of public catering simultaneously.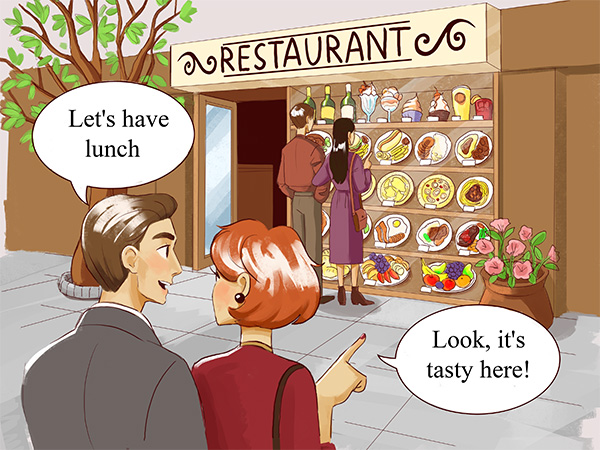 1. OU ATTRACT
ATTENTION
Food and drinks models in display windows attract people's attention, and they come closer to have a look at the visual menu. Delicious appearance of food models stimulates appetite and makes people want to try the meals.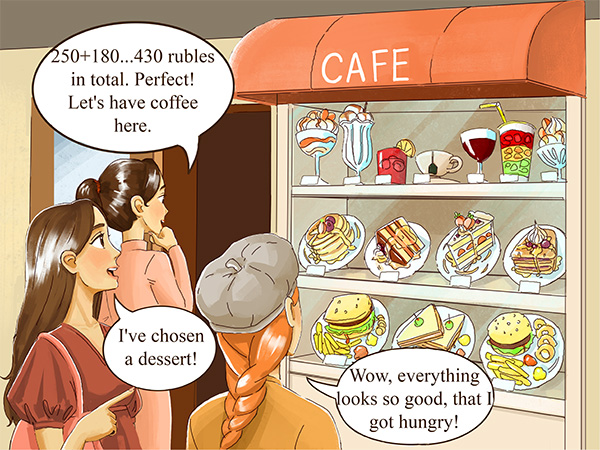 2. YOU INCREASE
ATTENDANCE
Food models visually represent assortment, food appearance, as well as dishes names and prices at the same time. Possibility to choose an order and calculate expenses in advance, increases customers loyalty and they easily decide to enter your restaurant/cafe.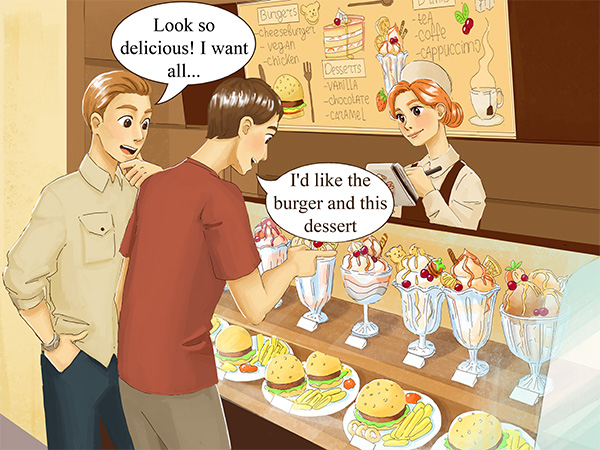 3. YOU INCREASE
AN AVERAGE BILL
Watching lots of attractive meals makes people feel hungry, and they are often ready to eat more than they need to. They can't resist and order more, than they planned. Note! The more food models are in a display window, the bigger is the average bill.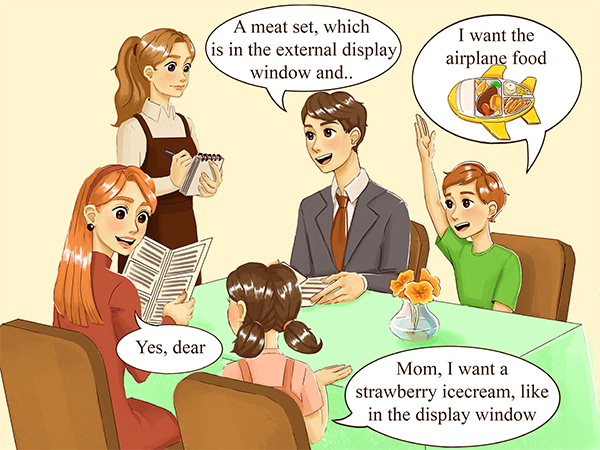 4. YOU REDUCE TIME
OF SERVICE PROVISION
Visitors choose their meals by the display window, prior to entering, so time of service provision reduces. This increases turnaround of one spot, so the income increases as well.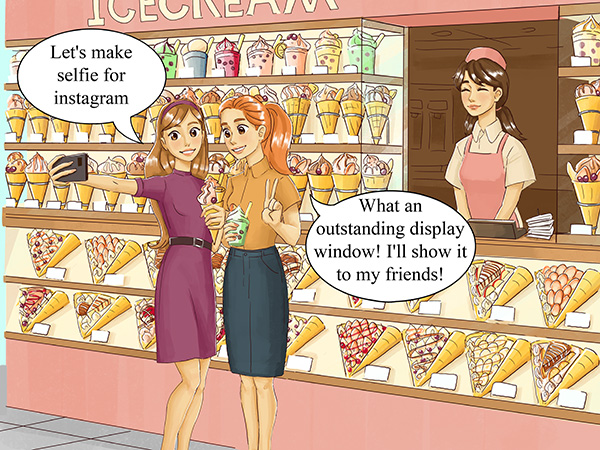 5. YOU HAVE FREE
ADVERTISING
Visitors and passersby make photos in front of the display window and post their photos on social networks. Happy visitors tell about you to their friends. This way, you get a perfect free advertising.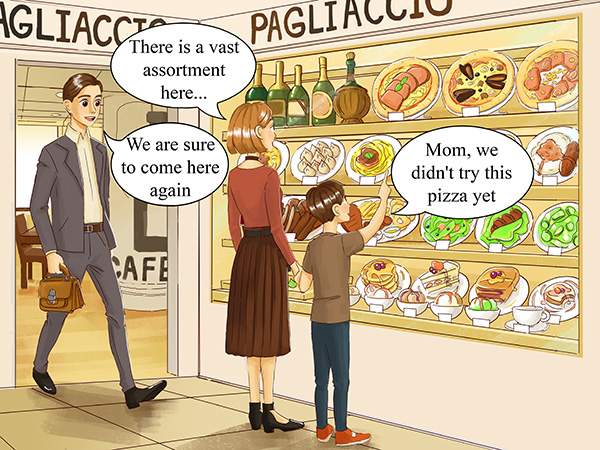 6. YOU INCREASE REVISITS
TO YOUR RESTAURANT
When visitors choose a meal from the display window, they often want to try more meals, than they can eat at one visit. So they keep coming back to try other meals, drinks or desserts, that they've paid attention on. Therefore you get more regular customers.
Food models is a booster for crucial indicators growth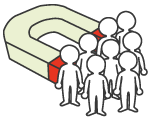 Attendance increases to
+60%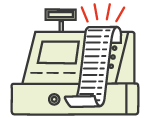 Average bill increases to
+40%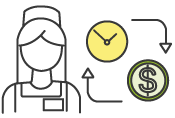 Time of service provision reduces to
40%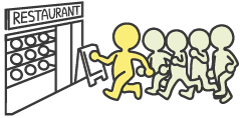 Marketing cost reduces to
90%

Same restaurant sales increase to
+40%

Distinguishing from competitors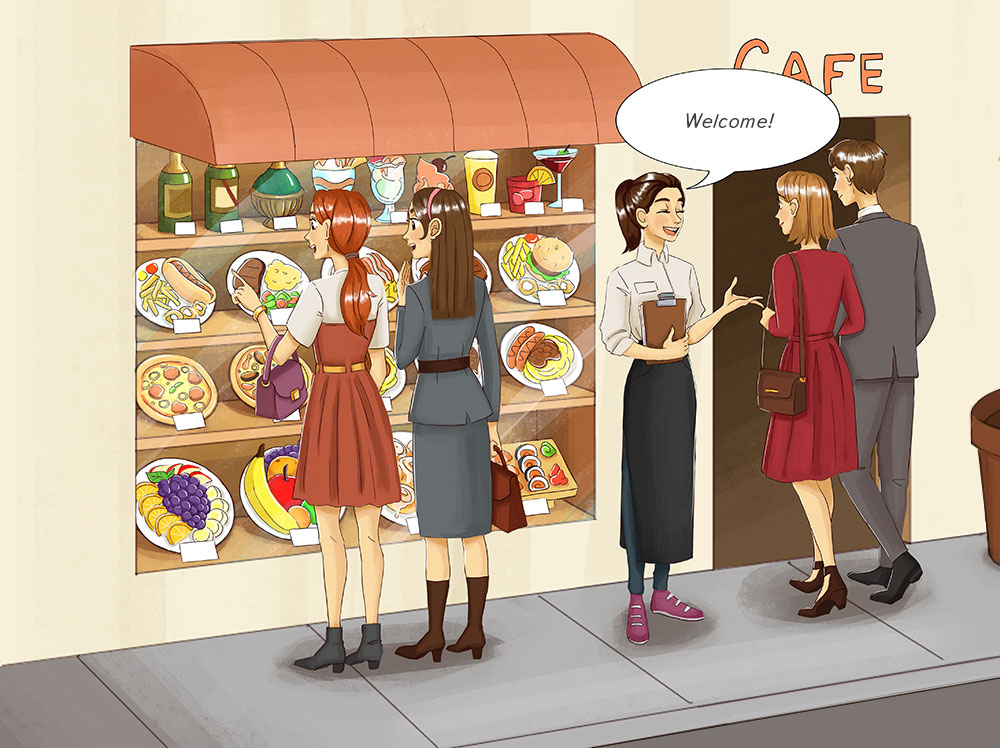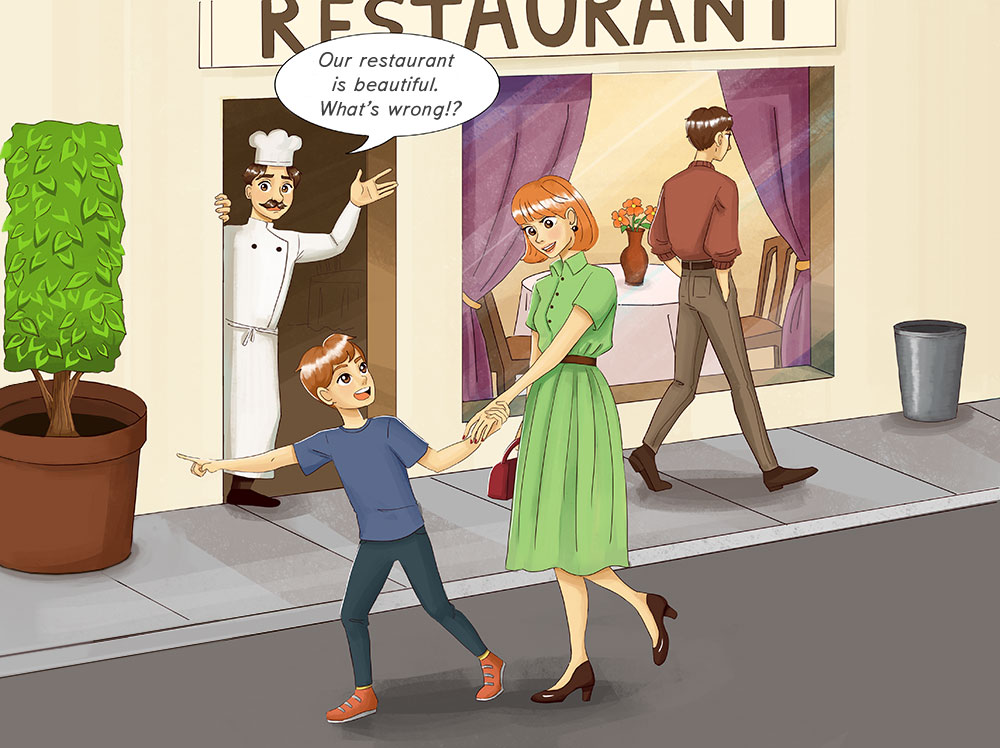 JAPANESE QUALITY
Food models quality is a crucial factor, which influences on their efficiency. The more natural and attractive the models look, the more marketing goals they meet. Japanese food models are made of silicone, which outstanding technical characteristics ensure incredibly realistic and sustainable models.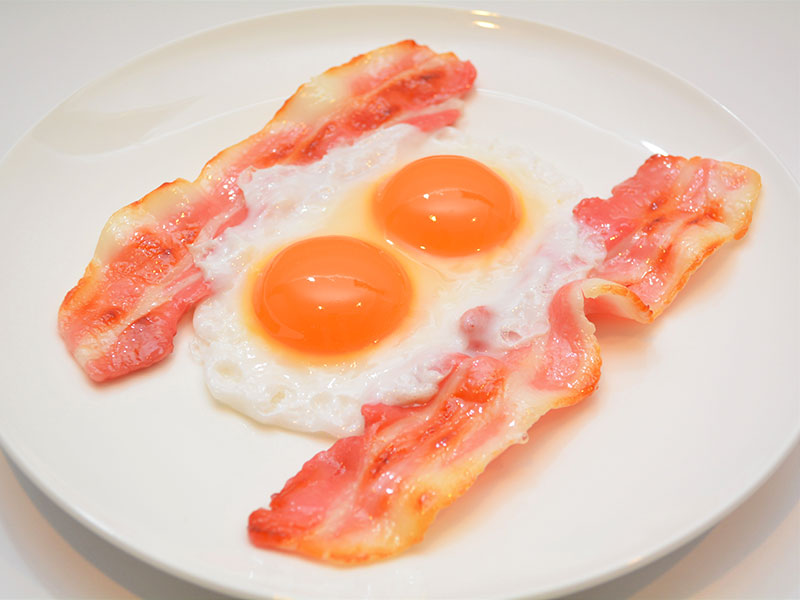 Silicone model (Made in Japan)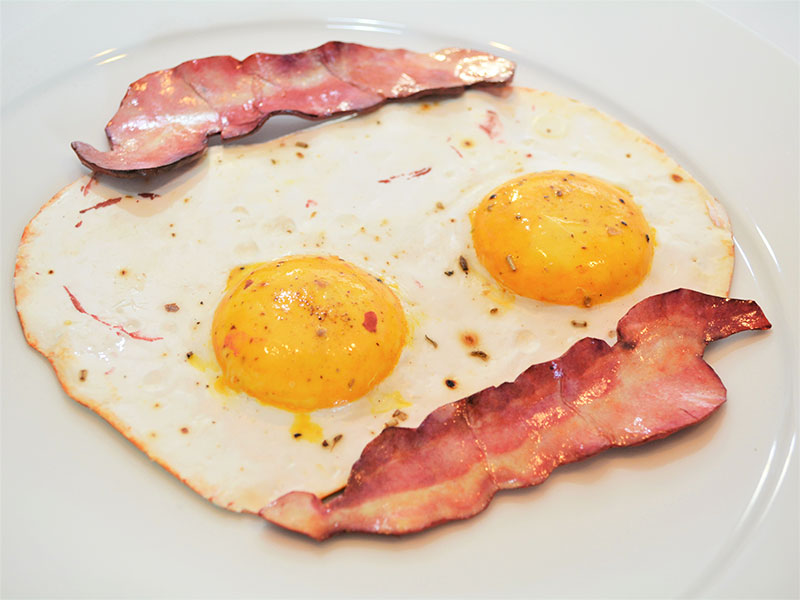 Gypsum model (NOT made in Japan)
A recipe of food models by "Nippon Dom" factory
Japanese food model is like a delicious meal, where all ingredients are balanced to make a perfect taste together. In order to efficiently meet marketing goals, food models consist of 5 best ingredients:
1. Details
Precise imitation of ingredients' appearance makes models similar to real food up to 98%. Watching a delicious meal, almost all people feel appetite and want to try the meal.
2. Improvement
From the standpoint of design and arrangement, Japanese food models are upgraded version of original meal. Unlike real meal, which appearance sometimes depends on the cook's mood, food model in a display window always looks amazing. An ideal food model influences on sales rate better, than a precise copy of the real meal.
3. Color
Japanese food models are made in bright, vivid colors. This way the models attract attention faster, and look delicious at maximum.
4. Sustainability
High sustainability of food models makes it easier to handle them. You can wash the models with water in case of contamination. Their shape and color remain even if they are used in external display windows, anywhere in the world.
5. Durability
Japanese food models useful life is 15 – 30 years.
Masters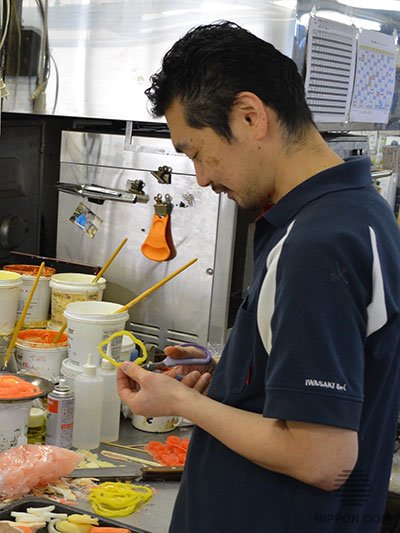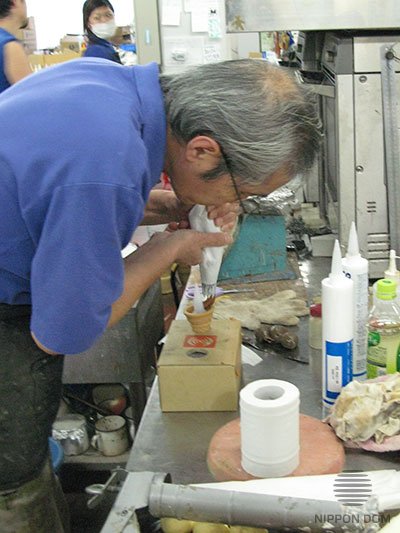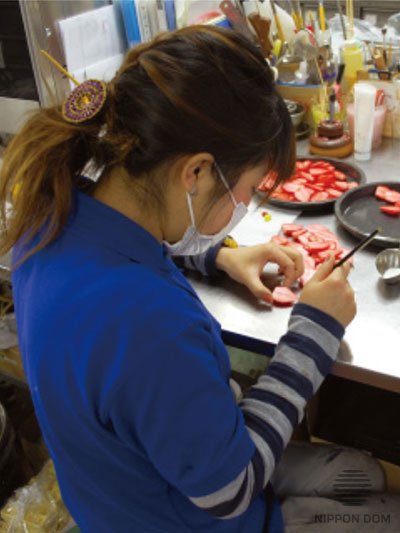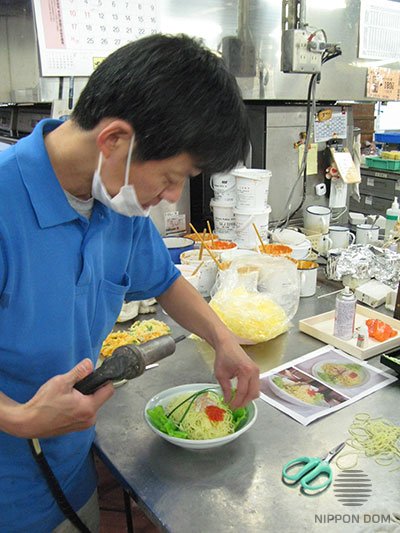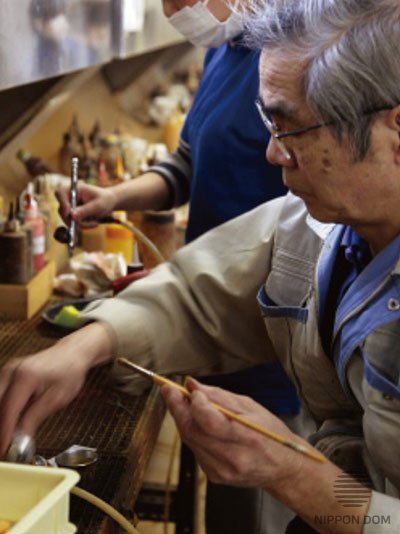 All about Japanese food models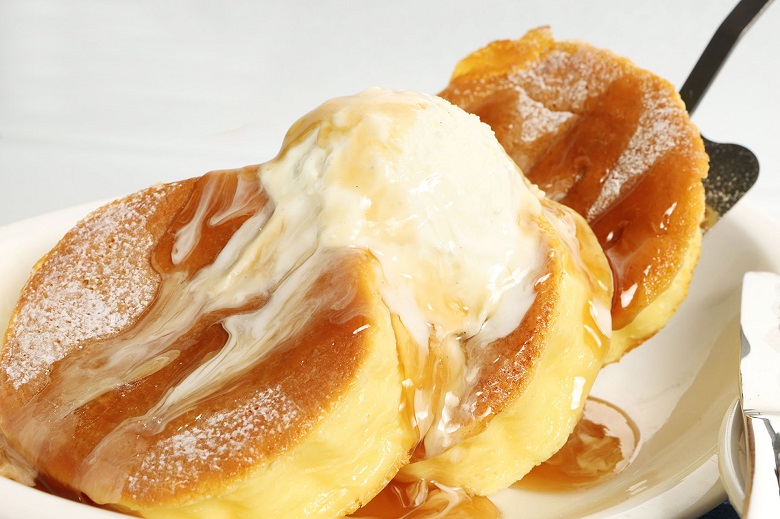 Japanese food models quality
Quality is the main criteria for a restaurateur to pay attention to, while choosing food models. Food models quality results in efficiency of bringing new customers and increasing sales.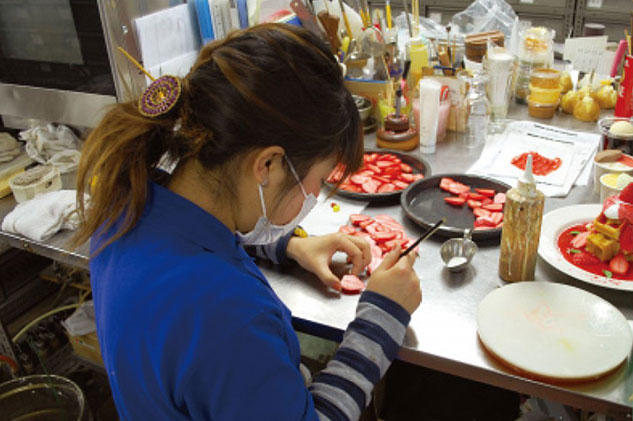 Detailed production process
All ingredients of the dish are put into special boxes, which are filled with silicone to make casts. Different products require silicone of different consistency.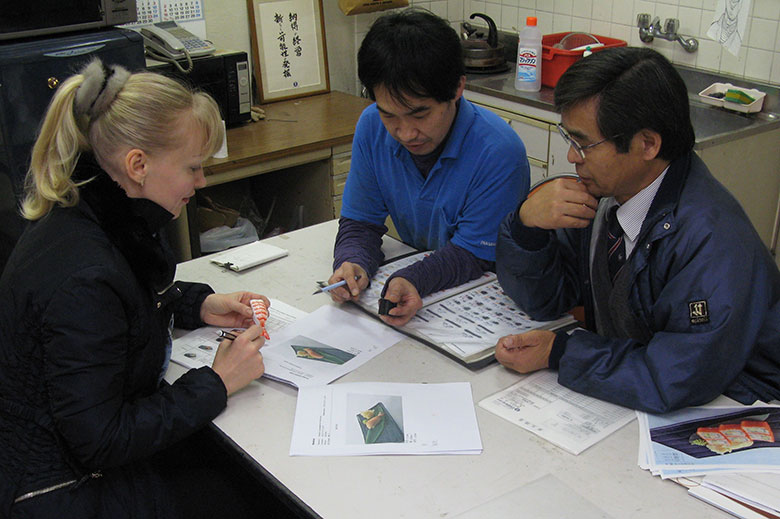 Ordering models
1. Leave a request and get all necessary information – 1 minute; 2. Our specialists calculate cost. You receive commercial proposal – 1 day. 3. Verify order details. Sign agreement – 1 day.
Creativity is a base of business unit competitive advantage
Japanese food models is a marketing instrument, which is equally efficient at any economic situation and level of competition. The ability of making potential clients interested, as well as the ability of clearly informing about your offer is a crucial factor of competitive advantage and success at the market.
30 times cheaper
A cost of a food models set for a standard display window equals the cost of 4-6 months of internet promotion. The major difference of food models is that you order them just once, and they keep working perfectly for over 15 years. Whereas expenses on classic advertising for the same period equals minimum 80 thousand us dollars.
To 300% more efficient
An advertising with Japanese food models is proved to be at least twice more efficient, than any standard advertising. By using food models to bring new visitors, you don't only significantly reduce advertising budget, but also get better results, which can be measured in exact figures.
There are three options of food models purchasing
The vaster food and drinks models assortment in the display window you have, the more effectively they meet your goals. In order to make food outlet show its best sales daily, it requires 10-15 food models, if it is an average caffee display window, and 20-30 food models if it is a restaurant display window.
MINIMAL
---
UP TO 1000 DOLLARS
Warranty —

1 year

Plates holders and price tags for food models
Consulting support
Free delivery to the door
Food models location sketch
Ornaments for display window decoration
---
 NO DISCOUNT
STANDARD
---
FROM 1001 TO 3000 DOLLARS
Warranty —

1 year

Plates holders and price tags for food models
Consulting support
Free delivery to the door
Food models location sketch
Ornaments for display window decoration
---
5% DISCOUNT
BEST RESULT
---
OVER 3001 DOLLARS
Warranty —

2 years

Plates holders and price tags for food models
Consulting support
Free delivery to the door
Food models location sketch
Ornaments for display window decoration
---
10% DISCOUNT
Presents by "Nippon Dom" factory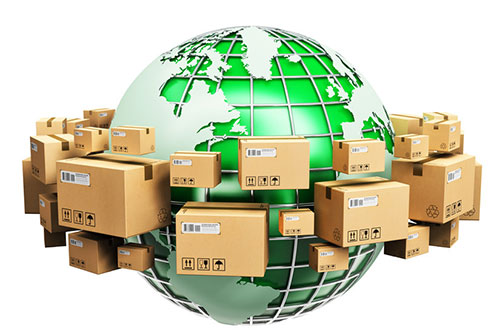 Free delivery
We use EMS service for delivery. It as a reliable and trusted international courier company. They deliver your models safe and sound within 7-10 days right "to the door". Cargo is ensured.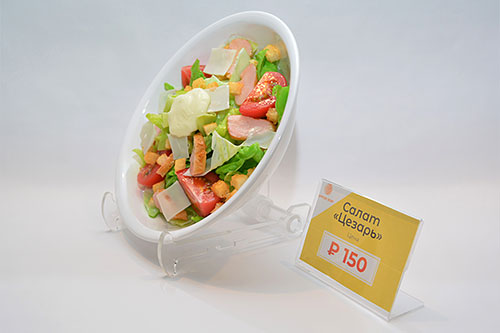 Food models accessories
Outstanding top-quality plates holders and price tags holders (made in Japan), made of transparent acryl will decorate your display window, save your time and reduce expenses on food models arrangement.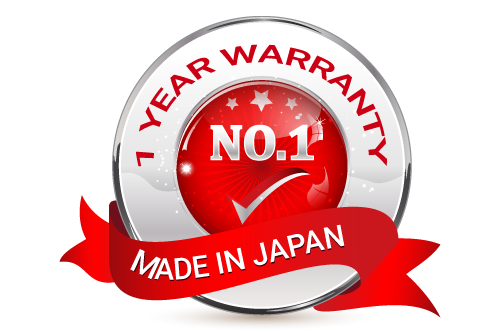 Quality assurance
A 1-year quality warranty gives you enough time to make sure of the models sustainability. If the models lose their original appearance (which is really unlikely), we will replace them for free.
Our customers say, that display window
with food models brings profit!