Japanese food models quality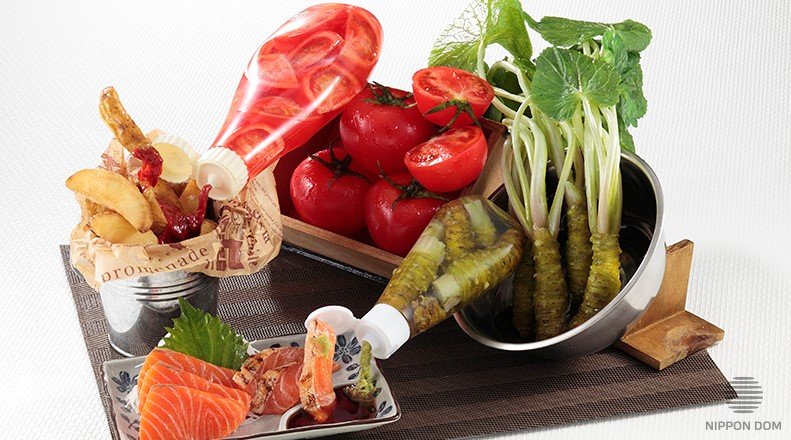 Food models for display windows of restaurants, cafes and fast food outlets, are made of silicone, plastic or gypsum. They differ in price, appearance and sustainability. Japanese models, made of silicone are the most realistic and sustainable.
Two models of fried eggs with bacon
Let's consider, for example, two models of fried eggs: silicone model on the left, and gypsum one – on the right. Pay attention to color, shape, thorough coloring and technique of details glueing. Which model, to your mind, looks more realistic? Which one makes you want to buy fried eggs with bacon right away?
Compare models characteristics
See the table below to compare food models parameters, which are vital for meeting marketing goals of catering facilities.
Silicone
(manufactured in Japan)

Plastic / gypsum
(manufactured in China / Russia)

Marketing goals are met
Brings attention to a display window
yes
yes
Shows meal price, size of portions and composition
yes
yes
Stimulates appetite
yes
no
Encourages impulse purchasing
yes
no
Influences on decision to enter a restaurant
yes
no
Increases average bill
yes
no
Technical characteristics
Similarity to original food
to 98%
to 70%
Useful life (color and shape remain)
over 15 years
1-3 years
Temperature in a display window
from -30 to +70
unknown
Quality assurance
3 years
no
Free delivery

order over 600 USD

unknown
Price
100-160 USD in average
50-120 USD in average
Food models is a very important marketing instrument for fast food facilities. Their task is to increase number of visitors and average bill. A model of food, drink or dessert, which wouldn't stimulate appetite or encourage people to visit a cafe and order a meal – is useless.
Cheaper counterparts result in having less profit, than restaurant due, and exceeding expenses on new models in case of their damage. As a result, cheap gypsum models are pointless from the standpoint of sustainability, and not profitable or efficient, when used to meet marketing goals.
Food models by "Nippon Dom"
The best quality
Similarity to the real meal to 98%;
Manufacturing experience – 85 years;
Japanese specialists with over 20 years of experience;
Handcraft during the whole manufacturing process.
The best services
Warranty service – 3 years;
Free consulting on display window design;
Free consulting on general marketing of your business unit.
Patented materials
High sustainability: models don't break, lose shape, crumble in freezing temperatures or melt in the sun;
Wide palette of fast colors: 150 colors and shades;
Can be used at a temperature range: from -50 to +100°C;
Easy handling, may be washed with water;
Useful life: over 15 years;
The models meet sanitary standards, which is confirmed by the expert report, issued by RF public supervision agency.
Notice! "Nippon Dom" company DOES NOT SELL materials or manufacturing technology.
Choose a long-standing value
We have studied all information about competitors product, and we are sure, that food and drinks models, manufactured by our company are the best product on the market.
If you need efficient, reliable and long-standing marketing instrument, Nippon Dom company will manufacture the most attractive, realistic and sustainable models of food and drinks for your display window.
---
Testimonials from our customers about the quality of our food replicas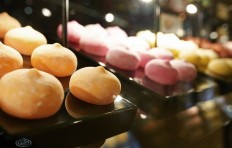 When we received our first batch of food replicas, there was no bound to our delight. "They look like 'alive'", our Director of Marketing said and ran to organize a photo shoot.
Fake food items are impeccable in sales. Even under professional light on display there is no doubt that the 'product' is natural. The colours match perfectly and fully correspond to our request.
Vitaly Zhigao, Moldova
---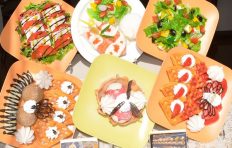 Today we have received two parcels from Nippon Don. All the food replicas came unbroken. Thank you very much for your work! Everything is made with very high quality and looks incredibly beautiful!
By summer 2016, we will open our second café "Bouillon Baton."
We look forward to continuing our cooperation with Nippon Dom.
Andrew Zhavoronko, Khabarovsk, Russia
---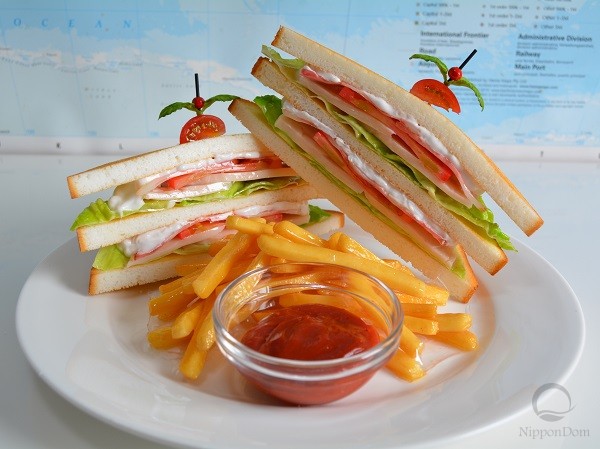 Irina, good afternoon!
We have received the packages, everything turned out to look very beautiful.
Thanks a lot!
Cafe "Lazio", Vladivostok, Russia
---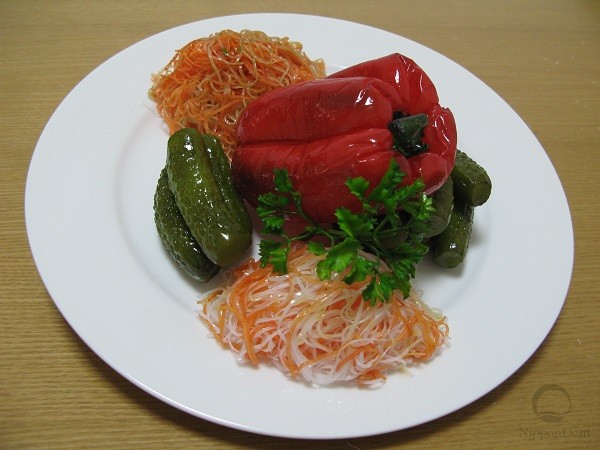 Irin …We received the packages. The shipping was good. You work looks good. The soup fits our bowl perfectly. Children's chest is wonderful. Thank you very much – you and the craftsmen! The day after tomorrow we are planning to put them on display and I'll immediately send you photos.
Irin, hello. The owner came back and he liked your works very much. We decided to continue ordering fake dishes from our menu. I am planning to order 15-20 dishes next time.
… Thanks for the answer … sales are growing as we expected …
Irina Kriventsova, Ryazan, Russia
---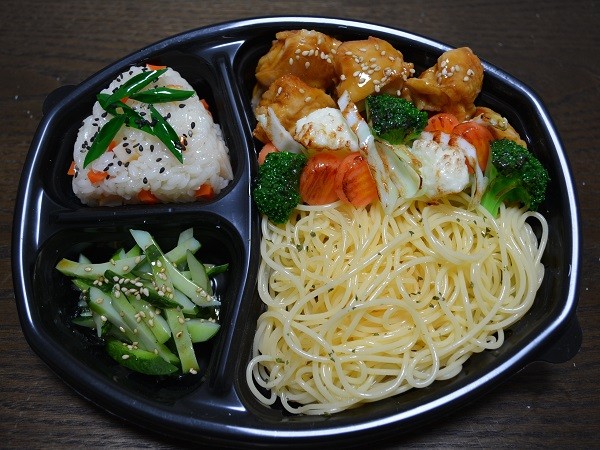 We got food replicas. Thank you! Everything is very similar and appetizing!
"Black Crab" looks cool.
California and supercranch look good.
Sunset doesn't look very good since sauce should be bright red (and now it doesn't look so good).
We opened a second fast food restaurant but we put on display only a few food replicas because the showcase isn't ready yet. When we finish – I will send you photos.
Thanks again for the fake dishes.
Igor Gurevich, St. Petersburg
---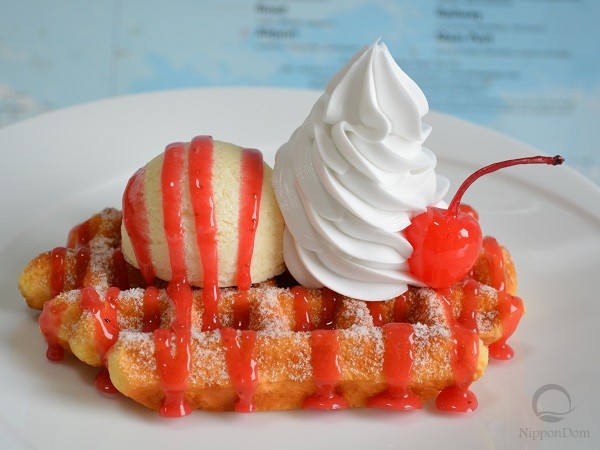 I've received the package. Thanks a lot.
Waffles and sauce turned out to look amazing!
There are several remarks that need to be taken into account in the second batch.
The main remark is that the cream looks like soft ice cream, there is no lightness in it because it is smooth but if you look at the texture of cream, it is ribbed.
In addition, it will be necessary to adjust the size of ice cream and cream :)
AndreyKokin, Nizhny Novgorod
---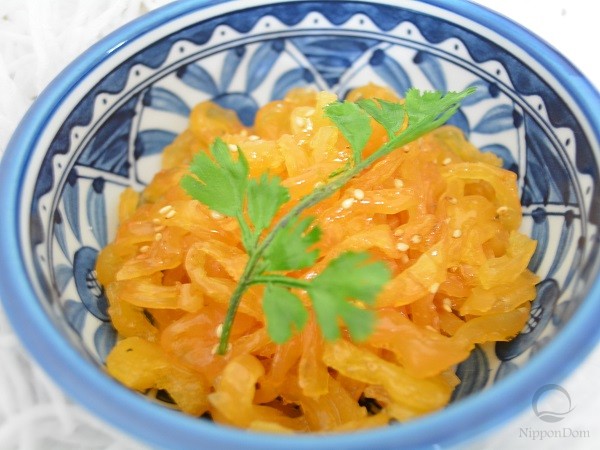 Hello,
Thank you for following up with us. The jellyfish salad dish was a big hit. Our Vice President of Marketing says it looks exactly like the dish she tried while vacationing in Japan!
Thank you again for being so kind to work with us on this important part of our exhibit.
Amy Kishaba,USA.
---
Good evening, Irina!
We have received the goods, the quality is excellent. Thank you!
SergeySilin, Lyubertsy, Moscow region
---
Irina, good afternoon!
Thanks for the crabs. We liked them very much.
Olga Nikitenko, Vladivostok
---
Irina, hello!!!
I received the package on Sunday, everything is great, and I am very pleased, thank you!!!
Alexey Petrov-Vodkin, Engels, Saratov region