How to correctly decorate a restaurant display window with food and drinks models
In order to make food and drinks models work (bring new customers and generate sales), they need to be correctly located and arranged. A display window location, illumination and decoration, as well as plates angle, setting in groups and may other factors – all matters and influences on sales rate very much.
By purchasing food models by "Nippon Dom" company, you get full expert support of your display window setting and decoration. Consultations will help you to create an efficient instrument, which generates sales at maximum.
General guide
Japanese marketing specialists developed a general guide on decorating display windows with food and drinks models.
1. Display window location
Restaurants and cafes
Food models are mostly located in display windows or in showcases by the entrance. If there are no windows or space is limited, some cafes or restaurants use some pretty holders or a portable table with the most popular menu items.
Fast food outlets
A display window with food models is located close to the cash register, so that visitors could study the assortment and make an order, while standing in a queue.
2. Illumination of display window with food models
Attractive and delicious look of food models depends on display window illumination. Bright illumination makes color of food and drinks models more vivid, that's why they look delicious and stimulate appetite.
Moreover, brightly illuminated display window of cafe or restaurant is visible from the distance, and brings people's attention to it easily.
3. Plates angle
Plates angle also influences on sales rate. Meals are more visible when put at an angle of 45-60 degrees.
Make sure that all plates on one shelf are located at the same angle.
4. Group food models in categories (first courses, side dishes, salads, drinks, desserts, etc.)
A display window with food models, grouped in categories, looks neat and attractive. It is also convenient for visitors to search for an exact food within vast assortment. Meals on big plates are located on lower shelves; meals on small plates are located on the upper shelves.
Notice: meals, located in the center of a display window are the most popular among visitors. That's why signature meals are usually located in the center of the mid shelf.
5. Locate price tags in front of every food model
Locate a price tag with information about the meal in front of each model. Put the following:
You can also provide the following information for more attractiveness:
calories (you can attract more visitors, who take care about their health);
information about composition and the best characteristics of the meal.
Notice: the description must stimulate appetite. Use figures and "delicious" adjectives.
6. Keep your display window clean
Clean food models reflect light, and meals look natural and delicious.

If food models are dirty, people may think that the restaurant is not clean enough as well.
What else increases sales rate
1. Demonstrate set meals menus
Set meals models increase average bill and reduce time of service provision to customers.
2. Locate a model of signature meal in the center of a display window
According to Japanese marketing specialists, a food model, located in the center of a display window, makes customers interested in the first place. Sales rate of these meals is the most successful. Put a model of the most expensive meal in the center.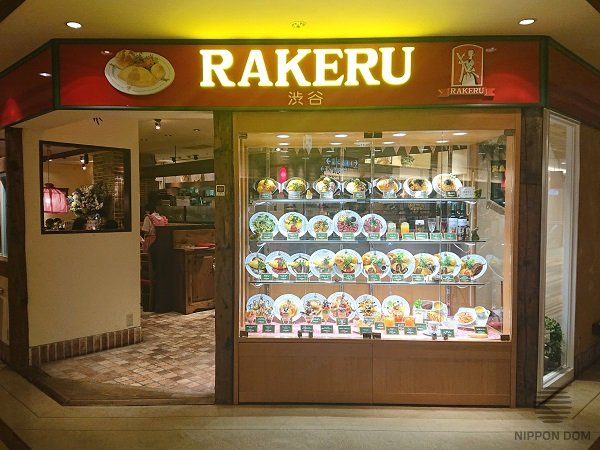 3. Put information about discounts in your display window
Discounts may be:
on particular meals
on drinks
on all menu items, within particular time frame (lunchtime).
Use large font and red or orange colors for discount information. Color scheme of display window and price tags influences on sales rate a lot.
4. Provide information about the most popular meals
People trust feedbacks. Popular meals inspire potential visitors confidence towards the restaurant. When people hesitate, which meal to choose, they prefer the meals with positive feedback.
The most popular items are marked with bright tags: red or orange.
5. Use decorations and big pictures
Decorative elements make your display window more attractive, full and outstanding.
You can use:
Decorative elements, souvenirs, "highlighters" of national cuisine;
Big pictures of meals;
Bottles with real drinks.
6. Decorate display window with accessories, associated with current season or upcoming event, to create holiday mood
Put new decorations:
for each holiday;
for a significant day in your city or restaurant;
for each season.
Don't forget to remove seasonal decorations timely. If they remain in a display window for a long time after a season or holiday is over, it makes an impression, that the restaurant is not being cared for.
Get unlimited free consultations to choose a perfect set of models, and develop the ideas of your display window location and design. To get consultation, send us a photo of your restaurant facade and a copy of menu.
PS: You don't always need a lot of models to create a successful display window. The most important factors are correct assortment, and display window location and decoration.