Do not agree on poor quality in exchange for a profitable price
Everybody makes mistakes. All of us used to buy something "for cheap" at least once. You did realize the thing was not of good quality. Its appearance also differed from more expensive analogues. But it is ok, considering the price – that's what you thought, and took your wallet.
Several months later the thing broke and here came the choice: either to buy the same item at the same price, or to buy more expensive one, but of better quality. The analogue looks more attractive and will be in use for years definitely.
Recognized yourself? How many times did you realize that value of any item depends on result that you'll get, but not on money that you paid?
Food replicas buyers often face a choice: either to buy a 30% cheaper replica of questionable quality, or to buy Japanese replica, which is a bit more expensive.
Let's consider, for example, a replica of fried eggs with bacon. On the left: a replica by "Nippon Dom" company at a price 87 USD. On the right: a similar replica at a price 58 USD.
Which one makes you feel salty taste of fried bacon in your mouth and makes you want to take a crispy bread crust and to dip it into the egg-yolk? Which one makes you want to eat hot fried eggs right away?
Food replicas are a marketing instrument. Their goal is to bring new customers and to increase restaurant's income. A food replica which doesn't cause emotional feedback is a useless item at an enormous price.
Food replicas quality requirements
Similarity to the real dish up to 100%;
Sustainability, humid resistance;
Durability;
Easy maintenance.
Food replicas by "Nippon Dom" company are world's № 1
The best quality
Similarity to the real dish up to 100%;
Manufacturing experience – 85 years;
Specialists with over 20-30 years of experience;
Handicraft at all stages of production.
Patented materials
High sustainability: replicas don't break, loose shape, crumble in the freezing cold or melt in the sun;
A wide palette of fast colors: 150 colors and shades;
Service temperature: from -50 to +100° Celsius.
Easy maintenance: can be washed with water.
Useful life: over 30 years!
Food replicas by "Nippon Dom" company passed longstanding tests and got the best characteristic, while being used in the external display windows of Africa or in the Arctic.
Our company DOES NOT SELL materials or manufacturing technology.
The best warranty!
3 years of warranty service. It is a lot of time to make sure of replicas sustainability;
Free consulting on display window arrangement for the maximum effective look;
Free consulting on general marketing, until the result is achieved;
Replicas are manufactured in accordance with effective safety standards. It is confirmed by experts' evaluation, issued by inspection authorities of the Russian Federation.
Choose long-term value and profit
Japanese food replicas are 30% higher in price than the replicas of other manufacturers. The price is based on their quality. It should be kept in mind that you will be concerned about the price only once, at the day of purchasing. Then all you have to think about is efficient use of replicas and their useful life.
Consider this: are you agree to pay a bit more, but to get a high-quality marketing instrument instead?
The answer is simple. If you pay a bit more than you planned, it is just some few dollars. On the contrary, if you save some money, but the result doesn't meet your expectations, you lose an instrument of increasing sales and income.
We studied all information about competitors goods, and that's why we are sure that replicas, manufactured by our company are the best product at the best price.
Do you want to have an effective, reliable and long-standing marketing instrument? "Nippon Dom" company will manufacture the best and the most useful food replicas.
In addition to that, have a look on our discount schedule.
We work for your successful business.
Testimonials from our customers about the quality of our food replicas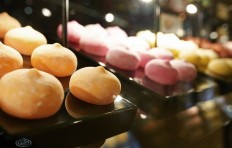 When we received our first batch of food replicas, there was no bound to our delight. "They look like 'alive'", our Director of Marketing said and ran to organize a photo shoot.
Fake food items are impeccable in sales. Even under professional light on display there is no doubt that the 'product' is natural. The colours match perfectly and fully correspond to our request.
Vitaly Zhigao, Moldova
---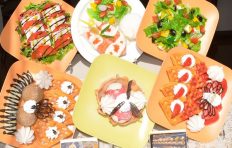 Today we have received two parcels from Nippon Don. All the food replicas came unbroken. Thank you very much for your work! Everything is made with very high quality and looks incredibly beautiful!
By summer 2016, we will open our second café "Bouillon Baton."
We look forward to continuing our cooperation with Nippon Dom.
Andrew Zhavoronko, Khabarovsk, Russia
---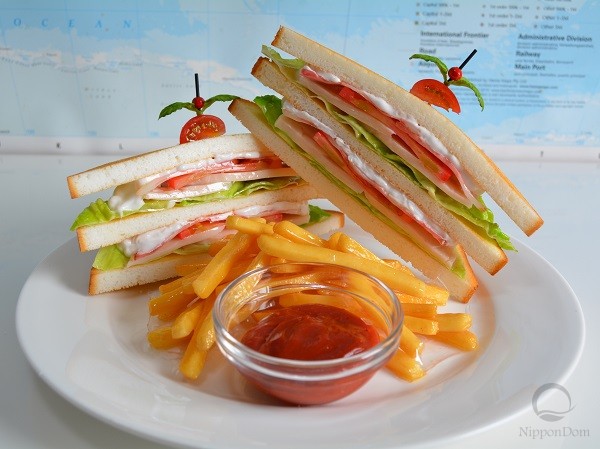 Irina, good afternoon!
We have received the packages, everything turned out to look very beautiful.
Thanks a lot!
Cafe "Lazio", Vladivostok, Russia
---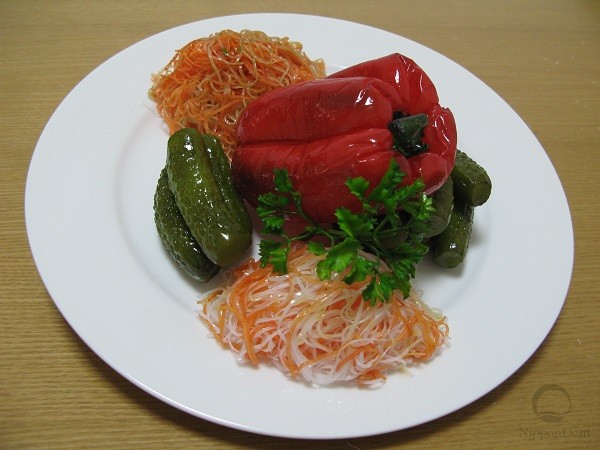 Irin …We received the packages. The shipping was good. You work looks good. The soup fits our bowl perfectly. Children's chest is wonderful. Thank you very much – you and the craftsmen! The day after tomorrow we are planning to put them on display and I'll immediately send you photos.
Irin, hello. The owner came back and he liked your works very much. We decided to continue ordering fake dishes from our menu. I am planning to order 15-20 dishes next time.
… Thanks for the answer … sales are growing as we expected …
Irina Kriventsova, Ryazan, Russia
---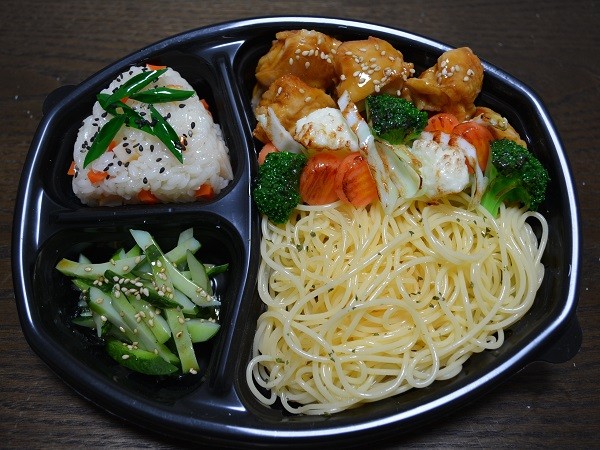 We got food replicas. Thank you! Everything is very similar and appetizing!
"Black Crab" looks cool.
California and supercranch look good.
Sunset doesn't look very good since sauce should be bright red (and now it doesn't look so good).
We opened a second fast food restaurant but we put on display only a few food replicas because the showcase isn't ready yet. When we finish – I will send you photos.
Thanks again for the fake dishes.
Igor Gurevich, St. Petersburg
---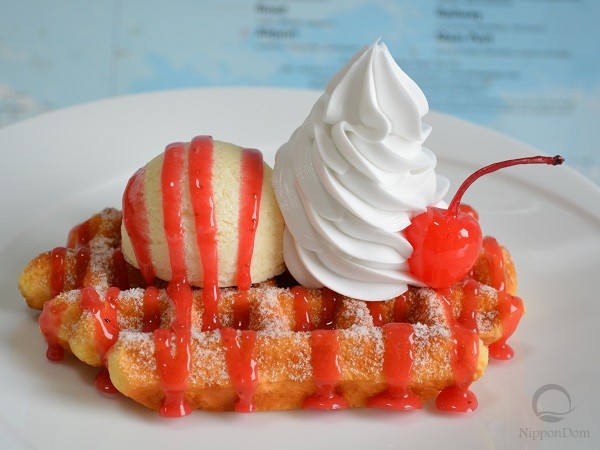 I've received the package. Thanks a lot.
Waffles and sauce turned out to look amazing!
There are several remarks that need to be taken into account in the second batch.
The main remark is that the cream looks like soft ice cream, there is no lightness in it because it is smooth but if you look at the texture of cream, it is ribbed.
In addition, it will be necessary to adjust the size of ice cream and cream :)
AndreyKokin, Nizhny Novgorod
---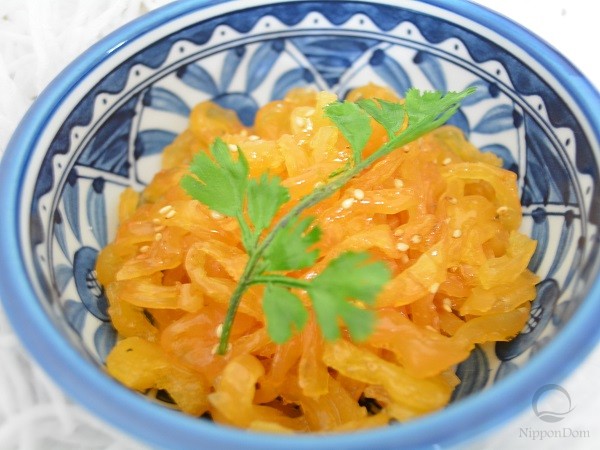 Hello,
Thank you for following up with us. The jellyfish salad dish was a big hit. Our Vice President of Marketing says it looks exactly like the dish she tried while vacationing in Japan!
Thank you again for being so kind to work with us on this important part of our exhibit.
Amy Kishaba,USA.
---
Good evening, Irina!
We have received the goods, the quality is excellent. Thank you!
SergeySilin, Lyubertsy, Moscow region
---
Irina, good afternoon!
Thanks for the crabs. We liked them very much.
Olga Nikitenko, Vladivostok
---
Irina, hello!!!
I received the package on Sunday, everything is great, and I am very pleased, thank you!!!
Alexey Petrov-Vodkin, Engels, Saratov region